Conpas: Technology consultancy Cloud and Saas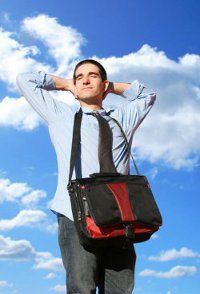 Until recently, the management systems was reserved place for small and medium companies, and synonym of difficulties and high costs.
Since the appearance of Cloud Computing and "Software as a Service", this limitation have been solved, causing a qualitative leap in managing technology and communication in the companies.
The accesible cost, facility of its use and Internet distribution cause that any company can have advanced manage applications.
Conpas born because the need of bring the Software like Service to as small and medium companies as big companies, provided added-value services to software and acting like distributor between the provide company and the final client.
We are accredited partners of Zoho, Salesforce and Google, three main providers in software online market, for offer you the better solution existent.
​We feel proud of being Cloud
Conpas born in 2008, impressed by the appearance and consolidation of Software like a Service. Our vocation until the start has been bringing the technology to all kinds of companies.
Nowadays, Conpas is a consolidated company with professionals from best international consultancies, this conferees us a overview at enterprise software is concerned.
The company is an active collaborator of the leading providers of software in the cloud today.
Do you want know more about Conpas? Know our products, services or required us more information and we'll advise you.