Software ERP for Consultancy and Projects.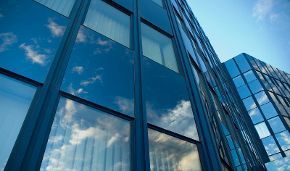 S-ERP Online Consultancy is a management software focused to service companies, especially for the particular needs of the sector. This ERP Online allows manage all business areas related with consultancy by simple and intuitive way. The application works online under Saas (Software as a service). It allows pay the licenses by users and month/year, avoiding product purchase, its maintenance and the servers and associated people.
ERP Consultancy functionalities:
Software CRM for the relationship with customers. Control of commercial, sales and marketing. Click on link to see more detail.
Personalization budgeting, with emission of personalized purposes, price calculation and process automation: create orders, projects and bills.
Automated billing, control of cashing state, remittance emission, histories and reports.
Project management: planning, resource assignment, times, hours imputation, work calendar, tasks, forum, customer websites and documentation.
Costs are displayed associated with projects: expenses, profiles, equipment and hours. Reports of profitability project.
Customer management.
Reports emission about business state
Collaborative environment. Tasks derivation, workflows, alarms…
Workflows adapted to each business.
Incidence management and support.
On top of these functionalities, the tool is prepared to, by simple way, been personalized  and realize developments on it, creating a personalized software for each business. The management software "S-ERP Consultancy" can integrate with the most extended communication applications of the market: Google Apps, Outlook, Exchange, Zoho mail, and all  Zoho suite… Or any other kind of application, thanks to its API. The tool allows work online, because it is develop under Saas model, because this, isn't necessary buy the software and pay the maintenance of it..
ERP Consulting Services:
Conpas configured it: training to users, developments, advice and consultancy, among others. Management software is entirely developed on Zoho platform. Thanks to this, the tool has a professional and personalized support, is accessible and it updates regularly by provider, one of the main cloud software companies, Zoho Corp.