S-ERP Online: Software for managing Educative centers.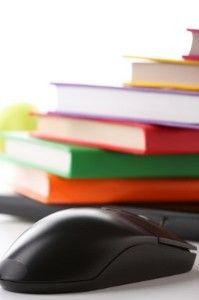 Manage an educative center is special. Although several processes are similar to any company, in its management exists features that should be reflected in management software. S-ERP Online for educative centers is designed specially for the entire management of schools, colleges, high schools, private and public centers, training centers or any kind of center dedicate to training. With the ERP Education We obtain a professional tool in tandem with simple.
Functionalities included in the ERP Education Software.
CRM to manage database. Leads management, companies, tasks, tracking, historical, customer service and more.
Database of students, teachers, companies and trainings…
Management and emision of enrollments.
Emision of documents to student: enrollments, subjects, diplomas and any other required document.
Automatic and digital billing. Cashing control, invoice management.
Academic management: absences, marks, incidences. Possibility to create a  teacher website where access to consult students data and communicate with the center.
Control management of student. Imput pays and expenses.
Manage human capital: teachers and administration.
Reports emission about state of center.
Integration with Google Apps Education into the work and communication with students, parents and teachers.
Case management and support.
Expenses and deposits boards.
The tool to work entirely offline, avoiding implanted it in servers and its maintenance. Because it is developed on the Zoho suite of applications, ERP software Education is modular, and it allows include or delete functionalities. Although could be adapted to each center and company, obtaining a personalized software. The solution is integrated with virtual classrooms, educative solutions, external programs, etc… Designed specially to connect with Google Apps Education.
Services on management software for Education:
Conpas offer consultancy services on ERP Education to adapt and set up the software for each center and include new functionalities. We offer services of implantation, configuration, developments, integration and support.