Software to manage continue and discount training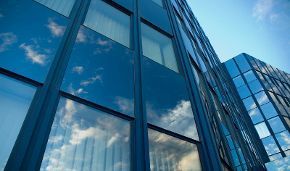 S-ERP Online Training is a management software focused to companies and consultancies specialized in training actions. This tool is designed specially to the organizations that work with continue and discount training that need a complete communication with the platform of tripartita foundation. The application allows an automation of all processes related with training management, unifying all company areas in a only tool. The software works entirely under the Saas model. Is scalable, allowing licenses paid for use, avoiding product purchases and its maintenance.
Functionalities integrated in ERP Training software:
Software CRM  to relation with the customers. Database, sales control and marketing.
Budgeting with emision of personalized purposes with corporate image.
Inquiry of available import of bonus.
Benefit training management.
Massive communication with Tripartita foundation.
Create training groups and classrooms.
Emission of documentation to students: enrollments, assistance, diplomas and any other required document.
Control of training projects management. Historical of archived projects.
Billing. Remittances management.
Processes of budgeting validate, training, billing and other by roles and requirements.
Reports.
Workflows adapted to each business.
Cases management and support.
In addition, the tool is prepared to, by simple way, personalize and realize development on it creating a user-adjustable software. The management software for training could be integrated with the most extended collaboration and communication in market: Google Apps, Outlook, Exchange, Zoho mail and all Zoho suite… Although, thanks to the API allows to connect any other kind of application. Lets work entirely online because is developed under Cloud Computing or Saas model, isn't necessary buy the software, its paid is realized by use, avoiding its maintenance.
Services in ERP Training
Conpas provides value to the tool, offering integral services, allowing 'key in hand' delivery: configuration, advice, training to users, developments and support. Management software is entirely development on Zoho platform. Because this, the tool has a technical equip with hundreds of people, allows work online with security and have the support of one of the main software companies, Zoho Corp.
Contact with us for more information or a demo. Zoho ERP Training displays.