Management software for Human Resources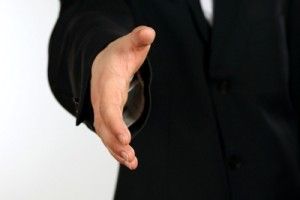 Integral solution designed specifically for companies dedicated to Human Resources and employee selection. ERP allows the full management of the business of a human resources company. From internal management as reference of its specific activity. The application works all online under the model Software as a Service. Is scalable, allowing the pay of licenses for users and month/year, this avoids product purchase, its maintenance and associated servers and employees.
Functionalities integrated in ERP Online HHRR
CRM for relationship with customers. Sales and marketing control.
Automatic and digital billing.
Automatic creation of commercial purposes.
Projects management control.
Management of human capital: manages the contracting, employee selection, human resources, analysis, evaluation, training…
Automatic revelation of job offer in web.
Emision of business state reports.
Workflows oriented to manage the human resources.
Incidences management and support.
Expenses and entries boards.
Customer website (optional)
With this ERP Online, You will get control all business management of human resource companies, allowing a 360º view about it. As it is user-adjustable could be adapted to your company workflows, including new functionalities and specific business processes. The solution is integrated with other applications, like Google Apps email or Outlook, job search platforms or any other software thanks to its API.
Services of Human resource management software
Conpas offer consultancy services on ERP for adapt,setting the software and include new functionalities. We offer implantation services, configuration, developments, training, integration and support.  Enquire us.