ERP online with Zoho that reflects your business processes.
Fruit of experience in multiple sectors, in Conpas.net has developed  an ERP Online on Zoho platform.
Our philosophy is based on the balance between standard systems and specific sectoral developments. Assuming that the great majority of business sales and billing by similar way, our projects are centered in capture the developmental process of specific activity of your business.
We help you to design the better computing solution to your business from the ERP Online base.
If your company needs a manage software that adapt at your job way and a budget adapted to new times, the solution is in the ERP online software (cloud computing)
The cloud computing allows that your company count with a simple and flexible tools that satisfy all her business processes in a scalable way, saving an average cost of 60% respect to traditional management systems.
Zoho ERP Online is a manage software that controls all business from either application, offer 360º view for each area of the company.
.
Functionalities | Services | Sectors | Public
Functionalities included in manage Software ERP Online: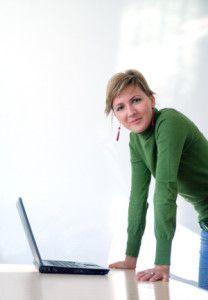 Customer, sales and lead management.
Marketing control: campaigns, statistics, ROI…
Budget and contribution
Processes: workflows, approval, notifications. Roles and hierarchy
Costs imputation
Sales orders, purchase orders.
Manage projects. Specific control in proyects of developments, works, assignments, resources…
Broadcast of personalized documentation and automation.
Orders and providers.
Purchases, sales, store, articles and stock control.
Logistic
Stock
Incidence management. Cases, solutions and customer website
Budget and automatic billing. Control of cashing
Issuance of accounting notes
Reports and graphics about business state
Integration of email modules, office automation, social media, mailing…
Each of these functionalities are modulated and could be included (or not) in function of each client.
The ERP is offering in the mode  of 'pay for use' and the monthly cost change in function of modules included.
The management software is developed in suite applications of Zoho. So we start with a standard software, connected and personalized to generate a solution.
Consultancy services on ERP Online.
Conpas adapt estandar applications to each business, creating a custom software for each need, without big projects or investments. We deliver the project "key in hand", just pointing how you work and you will see it reflected in the application in a few weeks.
We offer advice, setting, development, training (online or face), workflows and support. The flexibility of software makes possible integrations with collaborating software like Google Apps, mailing tools or office automation.
Sectorial verticals ERP online
Whether your business, it's dedicated to sell products or offer services, we have the right solution for your business. Actually, we count, among other, with active clients in the following sectors:
Education
Formal training (connection with tripartita foundation)
Buy centers
Human Resources
Engineering
Logistics
Transport
Quality
I+d
To who it's aimed at?
Our management software is guided to any company, small or medium size. Its orientation towards the client make to is specially indicated for service companies, distribution, professionals, sales force…
We have different verticals to sectors
Compare Zoho ERP with SAP Business One